Cookies Policy
All UK Written Wills
No Win No Fee*
Categories of cookies in use
The categories of cookies in use are described as follows:



Cookies in use
Cookies are small text files that are placed on your computer by websites that you visit. They are widely used in order to make websites work, or work more efficiently, as well as to provide information to the owners of the site. The table below explains the cookies we use and why.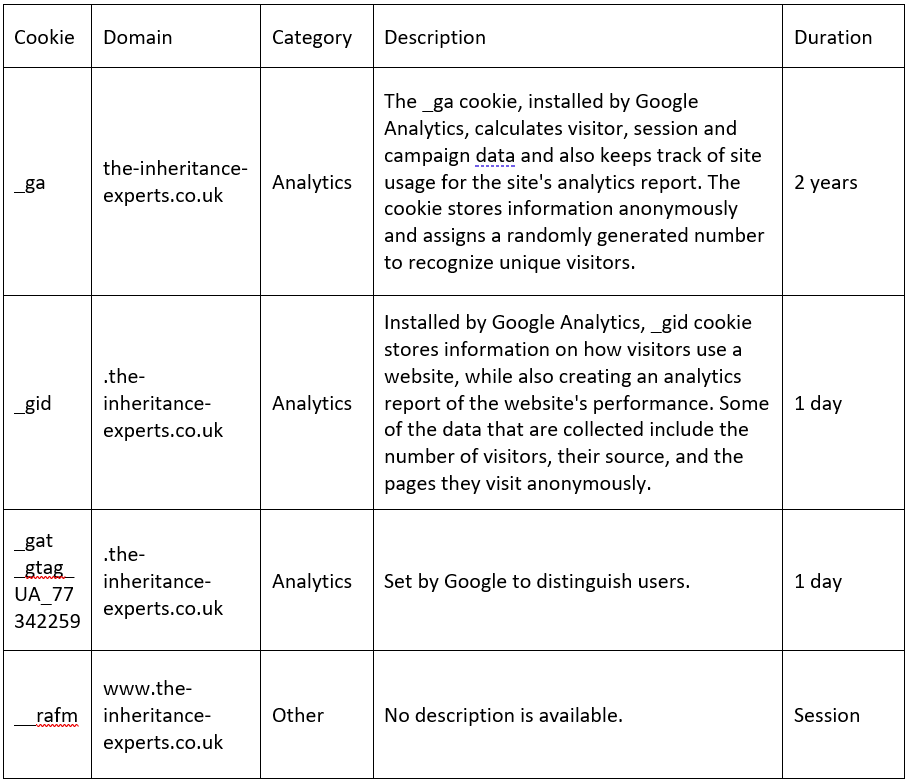 How to change cookie settings
Most web browsers allow some control of the use of cookies. You can access these controls through your browser's settings. You can find out more about managing cookies on mainstream browsers by navigating through the following links:
• Google Chrome
• Microsoft Edge
• Opera
• Mozilla Firefox
• Apple Safari
To find out more information about alternative browsers, please visit the relevant browser's website.
To opt out of being tracked by Google Analytics across all websites, visit http://tools.google.com/dlpage/gaoptout.
More information on cookies.
If you would like to find out more about cookies, you can visit the following websites:
• www.aboutcookies.org
• www.allaboutcookies.org